Scrap tyre disposal has always been a big issue across Australia. Despite increased interest from environmental and industry groups in finding more sustainable methods of tyre disposal, there are still legal loopholes in the system—and we've even seen an increase in irresponsible tyre disposal and dumping in recent times.
The situation has become even more of a concern for environmental regulation in the waste industry: many responsible tyre dealers, who have paid in good faith for their tyres to be recycled, are unaware that their tyres have been irresponsibly stockpiled or dumped.
 Luckily, along with Australian Scrap Tyre Disposals and the proponents of the Tyre Stewardship Scheme, there are other passionate campaigners in the industry—and they've worked together with the NSW EPA to achieve a solution for better enforcement and compliance in scrap tyre disposal.
The WasteLocate scheme was designed to ensure that waste tyres end up in the right place, incorporating online systems to make it easier than ever for industry participants to comply with environmental standards for tyre disposal.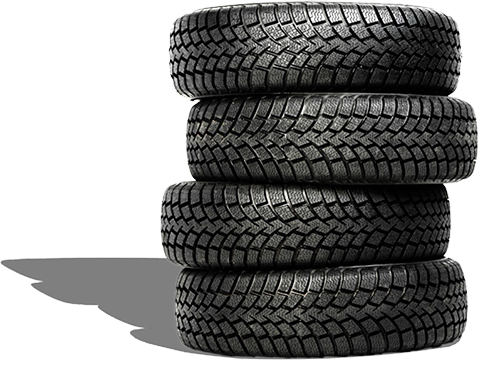 Why use WasteLocate?
 It's fairly common knowledge that stockpiling tyres is a huge burden on the environment. Irresponsible tyre waste disposal carries a terrible range of risks: it can cause fires, chemical leaching and exposure, and even transmit infection from mosquitos and vermin to neighbouring communities.
 It's obviously important to protect the environment and our people from the hazards of irresponsible dumping. But what many people don't know is that responsible tyre disposal also benefits the economy, with end-of-life tyres being used to create soft fall playing surfaces for playgrounds, sporting fields, and even furniture. Tyre recycling is a win-win, which is why it's so important to achieve compliance among all industry partners—and why WasteLocate was developed.
What is WasteLocate?
WasteLocate was introduced late last year by the NSW Environmental Protection Authority in consultation with industry partners to monitor and regulate the transport and management of waste tyres and asbestos. It's now mandatory in NSW, with all tyre waste generators, transporters and receiving facilities using the online WasteLocate system to report and track waste tyres. The system gathers information on the movement of scrap tyres within the state to improve enforcement and compliance—as well as minimise the impact on lawful businesses that have been trying to do the right thing all along.
 WasteLocate uses QR2id code scanning technology, where operators use a smartphone or tablet to record the movements of tyre waste from where it's generated through to its final destination. The QR2id codes are installed on plates at the waste and recycling facilities, and transporters scan the plates when they arrive to report the tyre waste drop-offs. Tyre outlets also have the option to use QR2id plates, which helps them to set up regular consignments, manage after-hours collections, and to help with accuracy as operators can scan at their pickup location.
 How ASTD can help
 The Protection of the Environment Operations (Waste) Regulation 2014 requires the transport of waste tyres or asbestos in NSW to be recorded from the place of generation to its final destination. This means that if you have a tyre store or outlet in NSW that generates tyre waste, you're legally obligated to register as a waste tyre consignor with WasteLocate, adding all your outlets and locations to your account under the same ABN.

How to use WasteLocate with ASTD
It's easy to register with WasteLocate, and to arrange either one-off pickups or regularly scheduled pickups to manage your tyre waste over the long term. Using the system will probably also mean less work for you: you only need to estimate the size of your collection and our operators will do the rest. It won't even interrupt your day—they'll count as they load, and you can add more to your consignment as they're working.
The registration process is also simple:
1. Register as a waste tyre consignor at https://wastelocate.epa.nsw.gov.au/register. You will be asked to create a password for your account and this along with your email address will become your login details. If you need to add any additional locations or tyre outlets you operate, you can do so by using the same ABN.
2. Once your registered, if you're scheduling regular pickups, you need to obtain a QR2id plate for your business. If you only need one-off pickups, you don't need a plate, but it's worthwhile obtaining one for the increased efficiency it delivers. You can order plates at https://wastelocate.epa.nsw.gov.au/order-plates.
3. Once you have logged into your account and purchased your QR2id plates, you can arrange a consignment with ASTD
Select 'S & J Australian Scrap Tyre Disposals' in the 'Transporter' field.
Select 'Chip Tyre' in the 'Recycling Destination' field.
For more information on using the WasteLocate system for tyre waste disposal, visit the NSW EPA website at http://www.epa.nsw.gov.au/wasteregulation/transport-asbestos-tyres.htm, or contact us at ASTD. We'll be happy to help guide you through the registration process.