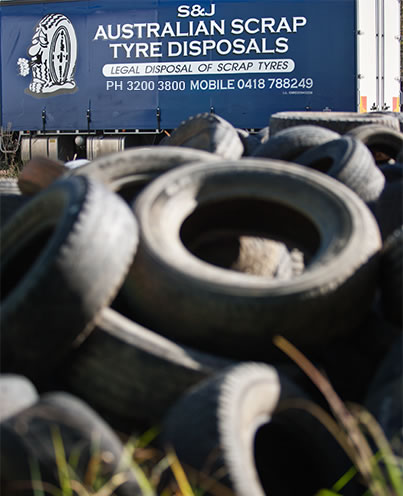 S & J Australian Scrap Tyre Disposals has been involved in the legal disposal of scrap tyres since 1991. During these years there has been significant improvement in tyre disposal technology.
Initially tyres were collected from retailers and delivered direct to licensed landfills where they were buried whole with no regard for recycling. The operation today is significantly more advanced. All tyres or used casings are collected from retailers and are firstly inspected for their suitability for reuse in the second hand or retread market. After all usable casings are removed, the tyres are further sorted for secondary recycling.
This is done by Chip Tyre who manufacture various grades of wire free crumbed and chipped rubber. This has many established uses with new and exciting applications being found continually.
S & J Australian Scrap Tyre Disposals is proud to supply Chip Tyre all tyres required for their daily feedstock requirements.